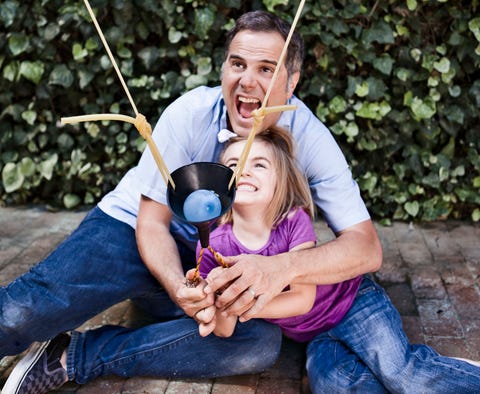 POP Projects is a collection of new and classic projects from more than a century of Popular Mechanics. Master skills, get tool recommendations, and, most importantly, build something of your very own.
---
There is nothing as quintessentially summer as a classic water balloon fight. But now you're going to be ready when that H20 chaos consumes the block. Because this year, you'll be armed with the Ludgar the War Wolf of water balloon artillery.
Built in an afternoon for around $55 in materials, this balloon launcher will toss water bombs on your neighborly foes from a long ways off. It's also a great project to do with this little mischief maker in your life.
⚠️ As with any weapon of mass aquatic destruction, it's probably a good idea to wear protective eyewear, especially when high-tension surgical tubing is involved.
These Tools Will Help
Plans and Materials